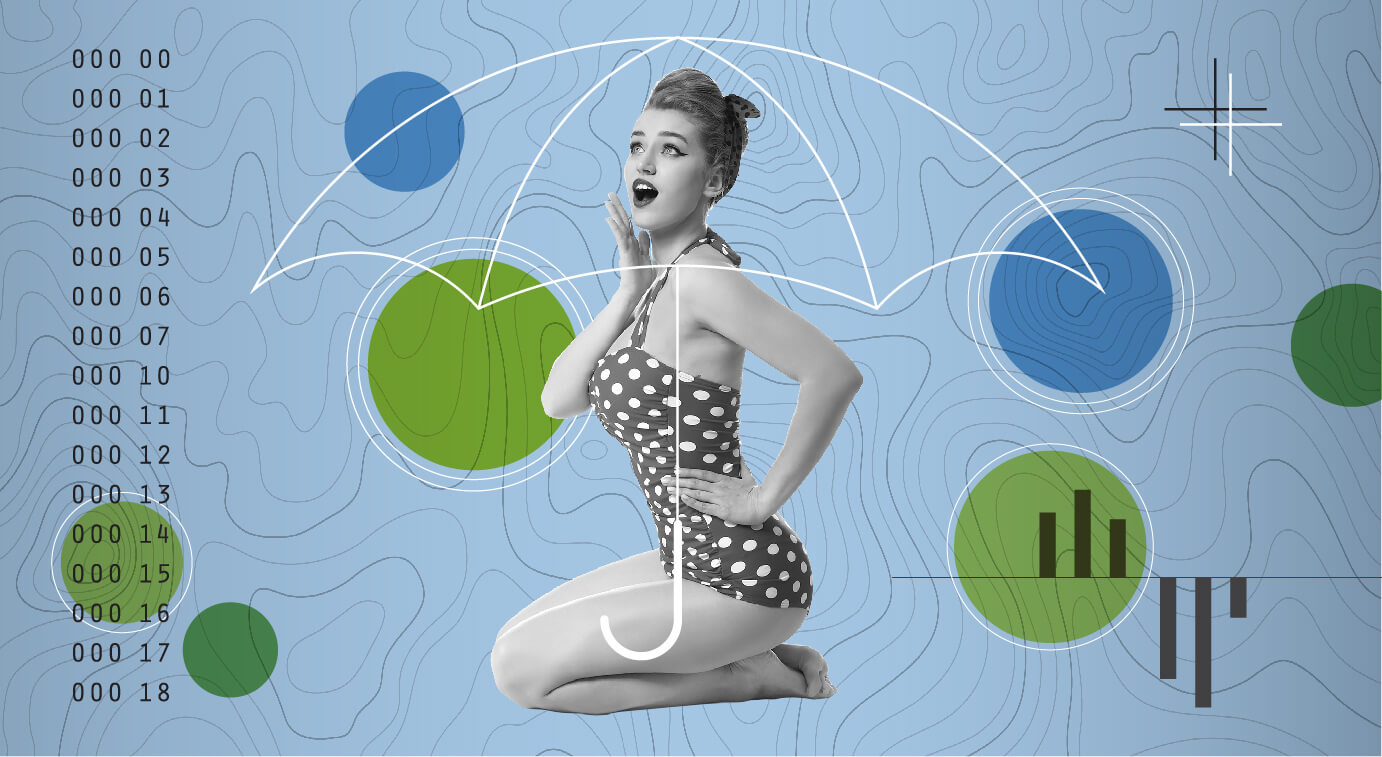 AI and alternative data transform credit risk, letting you focus precisely on the people you need to grow your business.
Traditional credit scores are traditional for good reason. They cast a big net, provide broad indicators, and deliver familiar numbers that lenders have relied on for years. But two major developments have shaken up tradition:
Shifting demographics and spending habits have left millions of consumers unseen or undervalued by traditional credit screening services
New technologies can now provide far more sophisticated predictive analytics than traditional methods
One thing is for certain: Today's businesses can't afford to stand still. Short-term and long-term profits hang on the ability to identify and access creditworthy customers and grow more productive accounts. And that's where traditional credit scores fall short.

Fine-tune your own model of success
If you knew the average temperature of the United States, you still wouldn't know the weather outside your door. In a way, that's how traditional credit scores show their limitations. Just as micro-climates make real and measurable differences where we live, an Accelitas Microclimate™ credit score gives you the specific information you need to make smarter lending decisions.
This is where AI and alternative data come into play. Accelitas leverages these remarkable technological tools to create predictive models customized to the industry, audience, and geography of your business, allowing you to apply precision insight at each stage of the data waterfall.
>>High in the data waterfall
. Lenders can apply real-time, AI-powered insights to screen applicants more accurately at the start of your loan-decisioning process, accepting the most creditworthy consumers, while segmenting higher risk applicants for further analysis.
>> Middle of the data waterfall AI-powered insights help inform decisions and effectively target segment products and offers based on the appropriate risk level, e.g. an auto lender can tune a Microclimate score to assess the unique risk thresholds for expensive cars, and use a different score for entry level or pre-owned models.
>> Low in the data waterfall
 Lenders can apply real-time, AI-powered insights to reanalyze rejected applicants for overlooked indications of creditworthiness, and fine-tune risk models to suit your particular business goals, profitability model, and budget.
Fair and Sunny: Accelitas delivers the Microclimate
difference
Ai Lift, the AI-powered Credit Risk Web Service from Accelitas, is transforming the lending landscape. Lenders have various business goals and tolerance for risks. Markets vary by industry and patterns of risk. AI Lift tailors analysis for specific lenders, and then refines that analytical model over time, giving lenders an increasingly predictive and accurate Microclimate score for credit risk assessments.
Even when operating in new markets or markets where credit overall is tightening, Ai Lift can help you approve more applicants, confident that these approvals will lead to lower risk and increased profits.
Want to learn more?
Download our