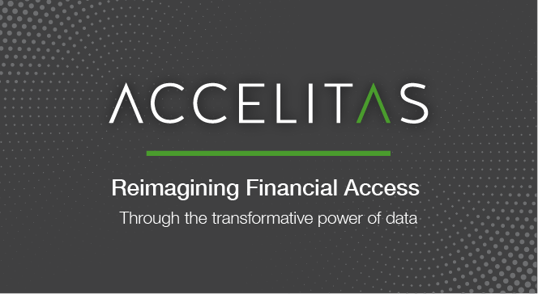 Whether serving the needs of borrowers, helping lenders make better credit decisions, or reconciling payment, there's a smarter way to move forward leveraging technology to to reimagine financial access.
For years, financial institutions and consumers alike have relied on the status quo. The last thing anyone in the risk management world wants to face is uncertain times. Yet well before the recent economic upheaval, the ground was already undergoing a seismic shift, often undetected by the people it most affected.
Enter technology and advanced data analytics. With new tools like Artificial Intelligence and alternative data providing unprecedented insight, the changing landscape gained clarity. And it became clear that millions of creditworthy consumers were virtually invisible to lenders, that businesses were missing out on valuable new revenue streams, and that the flow of money itself was hindered by old and highly inefficient processing systems.
And while it's hard to challenge the status quo, much less overhaul an established system, it might be easier than you think to leverage AI-powered data analytics deliver fast, fair and frictionless ways to help your business grow and create financial access for many.
Our mission at Accelitas is to reimagine financial access through the transformative power of data to help businesses confirm identity, predict credit, and reconcile data and enable payments.
Fast, fair, frictionless solutions for a rapidly changing lending marketplace
At Accelitas, we're dialed into solving three key challenges facing today's financial services industry: a growing number of non-traditional consumers denied the credit they deserve; lenders who need a safe way to identify and access more good customers, and brands that want a fast, transparent, and less costly process for transacting with their vendors.
Multiply that by the retail disruption of COVID-19 and the need to reimagine financial access is more critical than ever.
The good news is that Accelitas is uniquely up for the challenge through its technological innovation. With an expertise in Identity Intelligence, Predictive Analytics, Alternative Data, and Payment Reconciliation, Accelitas is busy removing the barriers to financial access and opening the door to growth.
4 Serious Difference Makers
The Accelerated Insight® Platform includes real-time web services that provide a faster, smarter way to seamlessly open accounts, accept more creditworthy borrowers, and streamline payment services.
Today's financial services industry can't afford the status quo. Thanks to the transformative power of data, it won't have to. Whatever happens next will happen with healthier financial access and a better understanding of the people who rely on it. Ready to learn more?