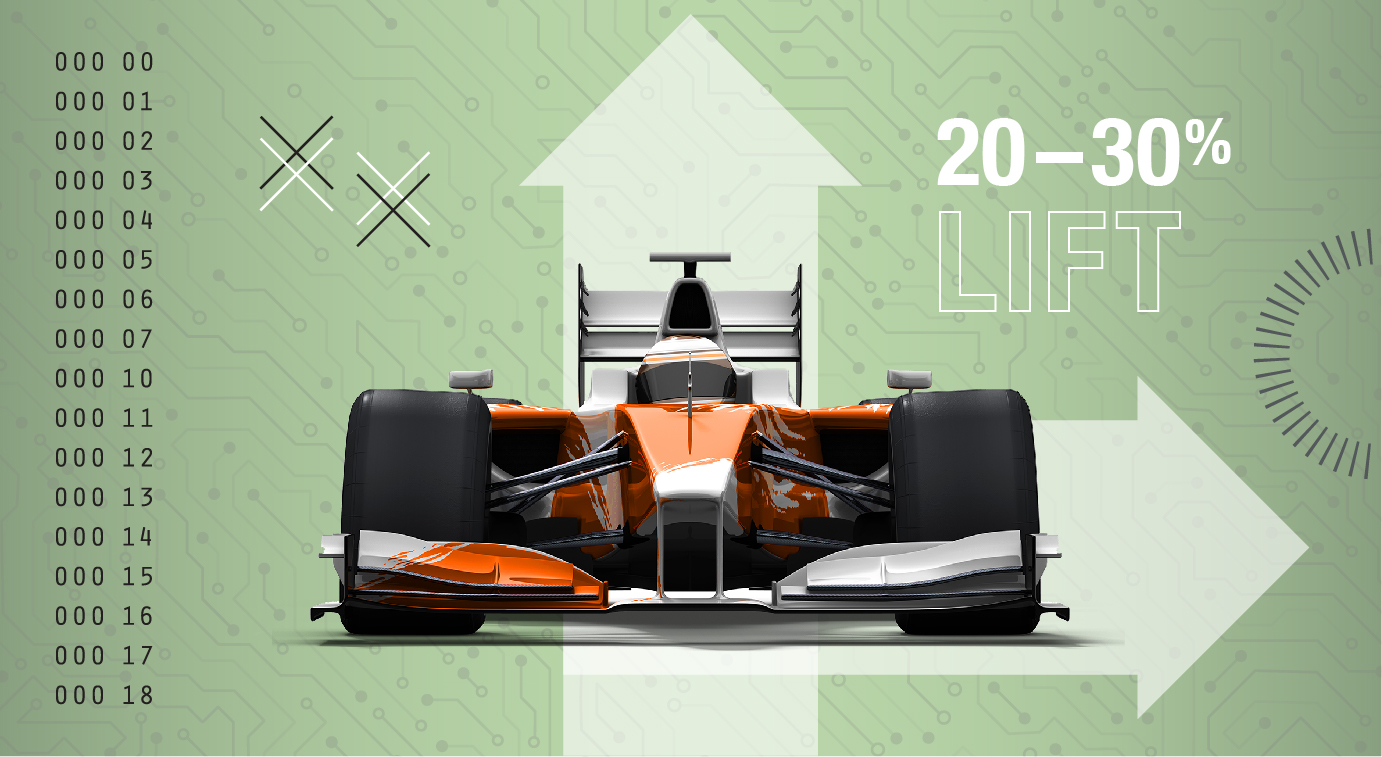 How AI Lift works with existing leads to deliver deeper analytics — and more profitable customers
The promise of AI-powered predictive analytics is simple: you can scratch the surface with traditional credit scoring models. Or dig a little deeper and find the gold. By working as a complement to existing credit scores and leads, AI Lift can grow business in two incredibly valuable ways: identifying more creditworthy customers with the scored applicants you have already rejected, and access to the millions of un-scored and thin-file consumers in today's Invisible Marketplace.
Just like that you've turned a standard model into a high-performance vehicle.
The complement that pays off
Generic credit scores are fine. They serve their purpose. But our AI-powered credit risk web service is designed to take generic scores to another level. AI Lift's FCRA compliant credit models are based on alternative data that is uncorrelated with traditional credit data, enabling your business to accept more creditworthy borrowers from the same leads. And by leveraging this same unique alternative data source, AI Lift lets you evaluate the estimated 50-70 million U.S. adults that traditional credit screening services miss altogether. Given access to more un-scored or thin-file accounts, our clients are seeing an increase of 20-30% in profitable new customers.
Why just scratch the surface? AI Lift goes deeper to deliver real value.
Next: Compliance is an issue. And Explainable AI is the answer. Details in our upcoming blog.

Want to learn more?
Download our free eGuide.