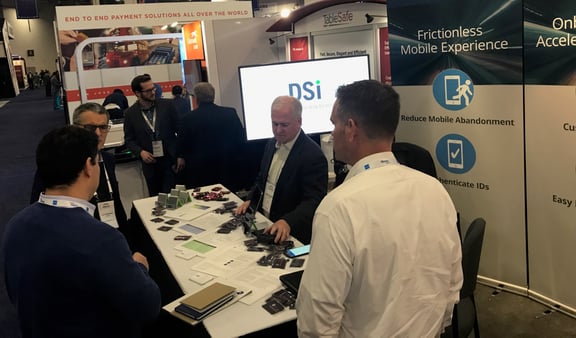 At this year's Money 2020 Conference, we talked to a lot of companies who are coming to the same realization: in an increasingly mobile-centric world, they need to implement and optimize mobile onboarding. Their future growth depends on it.
By now, the facts are clear. Customers want to open accounts using their mobile devices. Companies need ensure that mobile onboarding is fast, frictionless, and risk-free. And they need a way to re-verify customers when performing high-risk transactions, such as large fund transfers.
Our Accelerated Insight product suite gives companies the speed and security they need for onboarding and re-verifying accounts. Accelerated Insight includes two web services platforms.
Document Insight is a web services platform that accelerates mobile onboarding and reduces fraud by reading and authenticating driver's licenses, passports, and other IDs in real time. Document Insight eliminate typing, improves data quality, and catches fake IDs—all within seconds.
Customer Insight, our other web services platform, includes our AI Verify service for verifying customers in real time, even if they're part of the 30% of thin-file or no-file consumers who are invisible to traditional account-screening services. AI Verify also returns risk/confidence scores that can be used for product segmentation.
Interested in learning more?
Contact us to arrange a demo of Document Insight and Customer Insight today.