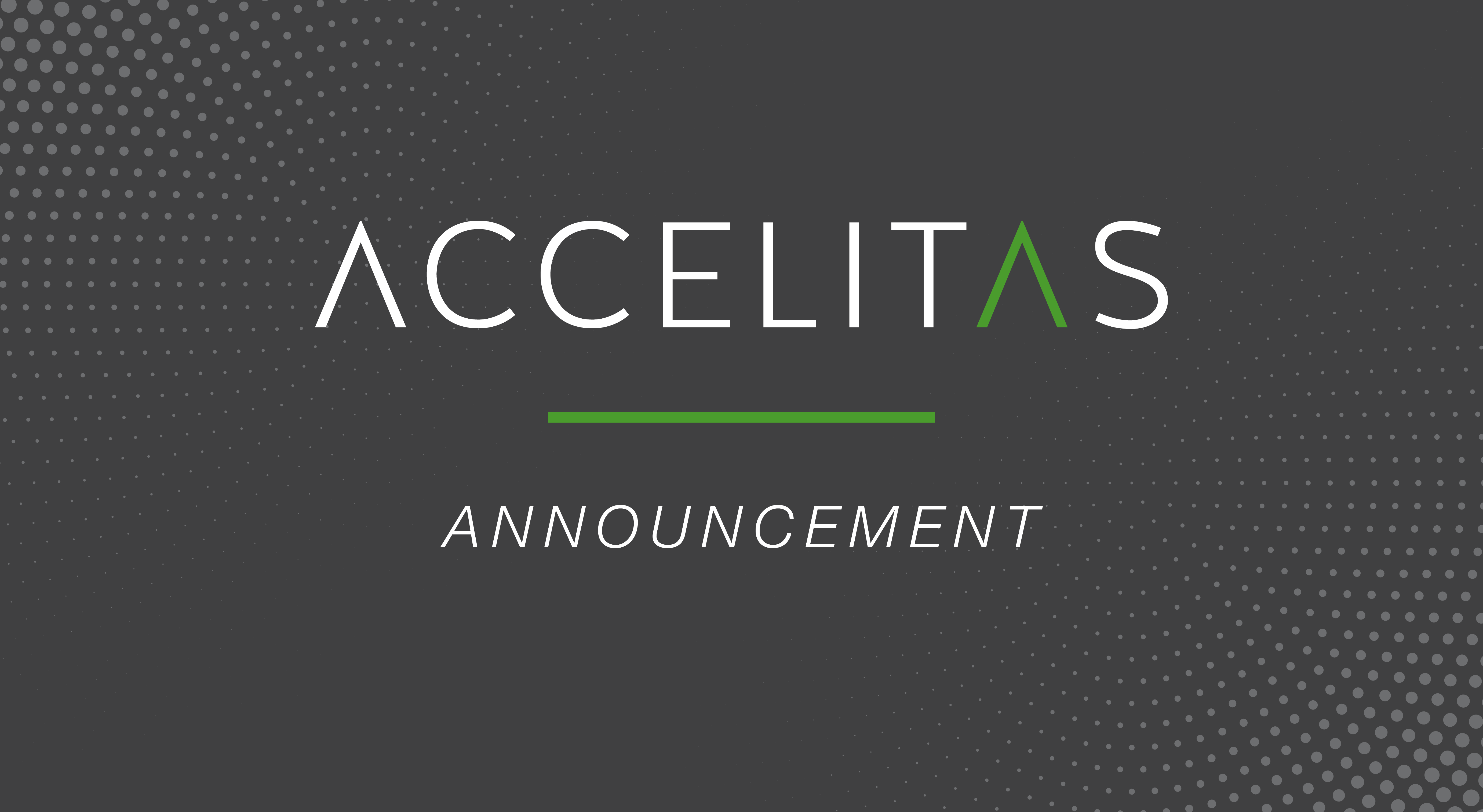 Sales experience, team-building skills, and pandemic navigation led to C-level promotion 
The team at Accelitas is extremely proud to announce the promotion of Jimmy Williams to Chief Revenue Officer. You may already know Jimmy from his role as our SVP, National Sales Manager, where he built an amazing sales team, expanded the company's markets, and drove impressive volume and revenue growth for Accelitas.
Or you may know him as the informed and engaging host of our frequent webinars.
"Jimmy always showed a knack for taking on challenging projects and making them into something bigger and better," says Accelitas CEO Greg Cote. "It's been an absolute pleasure to watch him find and coach the great talent on our sales team, while guiding our customers through the unexpected changes brought on by Covid." 
Leadership roles and financial data expertise
It's been a natural progression for Jimmy, who joined Accelitas in May 2019 after serving leadership positions at First Data (now Fiserv) and the Emerging Payments & Strategy team at Bank of America.  He continued demonstrating that leadership at Accelitas when he was challenged to deploy our sales team prior to and during the pandemic, helping Accelitas expand its customer base in an uncertain market.  
"From the beginning, we saw Jimmy's potential to play a C-level role with the company," says Cote. 
Next level opportunity
According to Jimmy, Accelitas provides the perfect match for his business instincts, combining innovative risk management solutions with one-on-one personal engagement. 
"Accelitas has demonstrated consistent execution over the past several years as we've helped customers grow their business in an environment mixed with both evolving threats and new market opportunities," he says. "More than anything, the culture of deep relationships and natural curiosity shown by every member of the Accelitas team has fueled our dramatic growth. I look forward to continuing our mutual success." 
Those of you who've worked with Jimmy as our National Sales Manager will be glad to know he's still leading the Accelitas cause. If you haven't had a chance to talk shop with Jimmy, you can contact him directly.