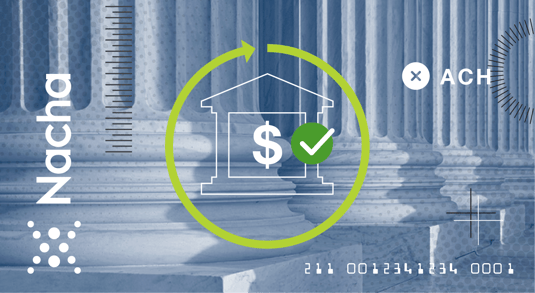 As Nacha steps up its anti-fraud efforts, Ai Verify / Bank Data helps businesses, financial institutions and solution providers meet the coming rules changes.
It's an unfortunate staple of online business: as digital transactions increase, fraudsters get more clever and aggressive.
To mitigate the annual losses from ACH-facilitated fraud or inaccurate bank account information, financial organizations seek solutions that can seamlessly verify account information in real time. To foil the fraudsters, the tools and measures need to be increasingly sophisticated.
And, in March 2021, they become enforced. The National Automated Clearing House Association (Nacha) will implement a new rule requiring businesses that debit funds via ACH to provide enhanced fraud detection. Specifically, the organization will require such businesses to include account validation as part of a fraudulent transaction detection system to make sure that the account submitted for a given ACH transaction is valid.
Some organizations are prepared to meet these tougher standards. Many are not. In order stay ahead of the fraudsters and on top of new regulations, online businesses need a solution that's fast, affordable, sophisticated, and compliant.
Ai Verify / Bank Data. The intelligent, real-time way

to validate bank accounts
The latest addition to the Accelitas Accelerated Insight® Platform, Ai Verify / Bank Data provides customized web services for account validation that support both quick checks and extensive fraud screening. These powerful tools for retailers, lenders, payment processors and other entities looking for fast and secure recurring and one-time payments:
Real-time confirmation of active accounts
Higher conversion rates
Improved ACH success rates
Reduced returns and overdraft fees
Streamlined operations
Frictionless customer experience
Compliance with Nacha thresholds
The account validation services are delivered on our secure, cloud-based, SOC-compliant platform, and offer companies two fast, fair, and frictionless choices:
Ai Verify BD quickly and cost-effectively confirms account and routing numbers with a predictive confidence score.
Ai Verify BD+ adds a robust account validation and current status for fraud screening and ACH-ability for high-value transactions.
So while Nacha makes things tougher on fraudsters, Accelitas makes things easier for our customers. That's why it pays to be ready for March 2021.