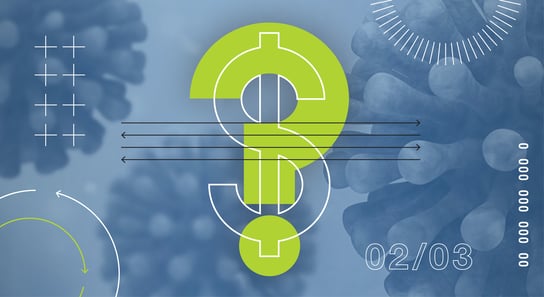 Accelitas hosted a webinar on Lending During a Crisis, revealing both challenges and "green shoots" for recovery in the coming year.
(Second in a three-part blog)

Bringing together the on-the-ground experience of today's lenders and the predictive analytics expertise of top data scientists, Accelitas has been charting the shifting direction of today's volatile marketplace. Our recent webinar Lending During a Crisis, featuring Accelitas Data Scientist Steve Krawczyk and CEO Greg Coté, continues to provide insights, solutions, and a few potential surprises for lenders.
81% of participants said coronavirus concerns have significantly impacted their business. While that may not be news, a closer look at the research finds room for opportunity:
200% increase in segment of customers that have not been active for five years

These populations were 30% more profitable for our lenders than average customers

Specific geographic areas are showing an uptick in demand

"Essential" merchant lending is strongly up and anxious to move forward

Debit transactions have recovered more quickly than credit

Better access to relevant and timely data gives lenders an advantage




See for yourself.
Watch a recording of the webinar by clicking below:
Imagine being able to custom tune your credit scores to this market dynamic. Learn how in our upcoming blog.