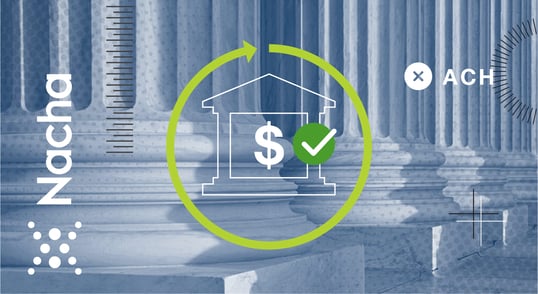 Uncorrelated alternative data and custom predictive analytics allow lenders to fine-tune credit
How Nacha compliance can deliver broader coverage, more predictive results, and a frictionless experience when validating bank accounts
Digital commerce has fueled a rapid boom in virtual account opening and lending decisions. The pandemic only accelerated it. That leaves consumers seeking even faster and easier ways to do business.
And that increases the risk of fraud.
Starting last March, Nacha introduced validation rules that require institutions initiating consumer ACH debits to include account validation as part of a fraud transaction detection system. By March 2022, the Nacha Web Debit Rule becomes mandatory and enforceable.
Compliance is just one issue. The challenge for lenders is to provide real-time decisioning without compromising the customer experience.
As a Nacha Preferred Partner, Accelitas is well prepared to help. Our intelligent, economical, and frictionless web service allows instant validation of bank accounts without the use of Online Banking (OLB) credentials.
Ai Verify / Bank Data establishes payments and secure transactions, by delivering:
Real-time confirmation of active accounts
Visibility into fatal-Nacha return codes
Improved ACH success rates
Reduced returns and fees
Frictionless customer experience
Compliance requirements with Nacha thresholds
No long-term contracts or set up fees
The most visible Ai Verify/BD difference is coverage.
How much more coverage than traditional validation services? Stay tuned.