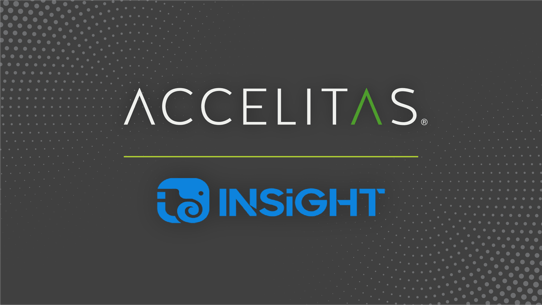 Partnership will add advanced analytic scoring to Decision Cloud real-time data services
When it came to finding new ways to help online lenders, two Northern California fintech pioneers saw the making of a perfect partnership.
Santa Rosa-based Insight is the advanced reporting specialist that introduced the popular Decision Cloud software in 2011 to address the specific needs of the online lending industry, allowing lenders to utilize real-time data services, such as credit reports and advanced scoring algorithms to determine the borrower's likelihood of repayment.
Accelitas brings its AI analytics expertise to the platform, meaning Decision Cloud users will now have instant access to the Accelitas portfolio of advanced predictive scoring services, including Ai Lift, an alternative credit risk score; Ai Validate, a non-credentialed account validation solution; and Ai Screen, a way to pre-screen leads to lower underwriting costs.
Combining their considerable experience, the partnership promises next level optimization to online lenders and borrowers alike.
Revolutionizing data and driving ROI
Decision Cloud processes more than 500,000 consumer loan applications daily, enlisting comprehensive reporting and industry-revolutionizing data services to help both lead buyers and sellers avoid risks in the private lending marketplace, while making better ROI-driven decisions.
That offered an ideal fit for Accelitas, says Jimmy Williams, Accelitas Chief Revenue Officer. "Through Decision Cloud, Insight has proved itself a dedicated and innovative ally to online lenders, bringing together valuable integrations that help customers grow their business. They align perfectly with our mission and capabilities at Accelitas, and we look forward to expanding the partnership in years to come."
Decision Cloud understands the lending landscape
Decision Cloud is a cloud-based underwriting and analytics platform for private money lenders, enabling them to create and identify their most profitable underwriting models. The SaaS platform enables technical agility by connecting companies to information to present clearer insights, while fostering newfound efficiencies through simplified workflows. Decision Cloud Customers gain access to over 100 plug-and-play data integrations and stellar reporting, ultimately increasing their portfolios' return on investment.
Accelitas delivers next level intelligence
Accelitas has earned a reputation for using AI-powered predictive analytics and alternative data sources to deliver fast, fair, and frictionless ways to help companies achieve business growth and financial inclusion. Powered by the real-time web services of its Accelerated Insight® Platform, the company provides innovative ways to seamlessly screen leads, validate accounts, and accept more creditworthy borrowers.
The power of partnership
Technology works better when it works together. Accelitas and Insight will continue to optimize services, improve efficiencies and raise the potential of every client.