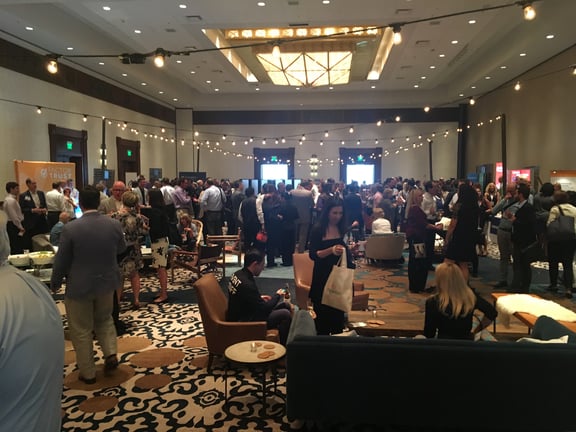 We attended this year's EMERGE Financial Health Forum in Austin in mid-June. This conference, hosted annually by the Center for Financial Services Innovation (CFSi), has long been a major platform for sharing research and addressing trends in consumer finance.
This year's conference was a lively event, packed with great presentations and engaging hallway discussions. Topics ranged from the financial health of American consumers to the likely roles that Artificial Intelligence and automation will play in transforming financial services.
Here are six lessons we took away from those three busy days in Austin:
Financial insecurity is widespread.
The squeeze on the middle- and low-income households continues. About half the country is living paycheck to paycheck. As NPR reported in 2016, 47% of households would have difficulty coming up with $400 in an emergency. What does this mean for financial organizations? Products and services for the unbanked and underbanked remain important.
Financial health measurements provide important insights that traditional FICO scores don't.
These scores, which take into account activities such as saving and financial planning, could provide assurance to lenders and other financial organizations considering whether or not to open accounts for potentially risky consumers. But audiences seemed skeptical that financial health scores would ever replace credit scores. Most likely, both types of scores will be used in the future.
Financial organizations, whether banks, credit unions, or FinTechs, need to keep customers at the center of all decisions.
Customer loyalties are shifting, and expectations for fast, convenient services are higher than ever. In both strategy and tactics, financial organizations must always keep customers in mind to ensure that customer needs are always met.
The market is big enough for both banks and FinTechs.
Over time, most banks will likely end up working with FinTechs, rather than competing against them. But whether working together or apart, banks and FinTechs both need to innovate and deliver the low-cost, convenient mobile services that consumers want
Technology will play a larger role in financial services.
Consumers will still want the option of working with bankers or other financial experts for complicated or important financial matters, but Machine Learning, mobile apps, and other new technologies are poised to transform customer interactions and company operations across the financial services industry.
Data analytics teams will be able to do more than ever.
Advances in Machine Learning won't make in-house data analysts obsolete; instead, these advances will enable analysts to conduct research that is more in-depth and more cutting-edge than ever before.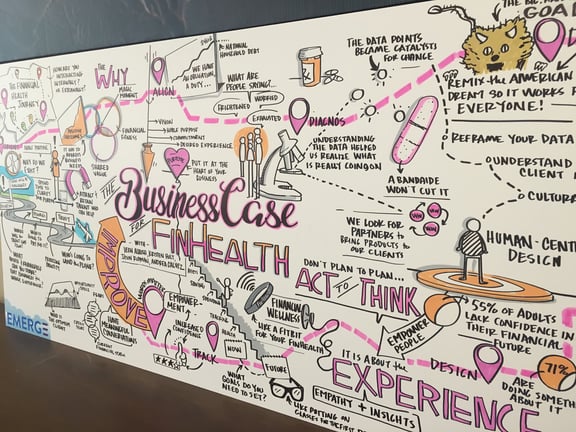 DSi Solutions for Organizations Focused on Financial Health
At DSi, we offer data-driven insight services that help financial organizations address the challenges inherent in all these lessons. We offer:
Account screening for unbanked and underbanked consumers.
Our Accelerated Insight service enables financial organizations to say "yes" to more applicants, including unbanked and underbanked applicants. We're able to match up to 30% more applicants than traditional account screening services can, so organizations never have to turn away applicants who have been managing their finances outside of traditional institutions.
Alternative financial scores.
We provide a variety of risk/confidence scores for assessing consumers' financial stability. We tune these scores to deliver the best possible results for an organization's customer base.
Improved customer experiences.
Our real-time, hassle-free services streamline customer onboarding, including mobile onboarding. Our services can auto-form-fill account applications using data from IDs, and screen applicants for CIP compliance and risk/confidence criteria in real time. The result is a fast, frictionless onboarding experience that gets customer relationships off on the right food.
Innovative technology that provides a competitive edge.
We help both traditional institutions and FinTech streamline their account opening services and take advantage of advanced, proprietary Machine Learning techniques to authenticate IDs and assess the financial stability of account applicants. Banks can use DSi services to offer the same fast, convenient services for which FinTechs are famous.
Cutting-edge technologies that transform financial services offerings.
We help financial organizations leverage cutting edge technologies, such as Machine Learning, in practical ways that transform their products and services, improving both customer experiences and business results.
Data-driven insights that support new business strategies and lending models.
Using our Accelerated Insight service, our customers' data scientists are refining their loan-decisioning and risk guidance data models to achieve unprecedented results. Our advanced risk/confidence scoring is enabling our customers to grow their businesses and extend into new markets.
To find out more about how DSi can help accelerate ID and customer onboarding, please contact us.